Main content starts here, tab to start navigating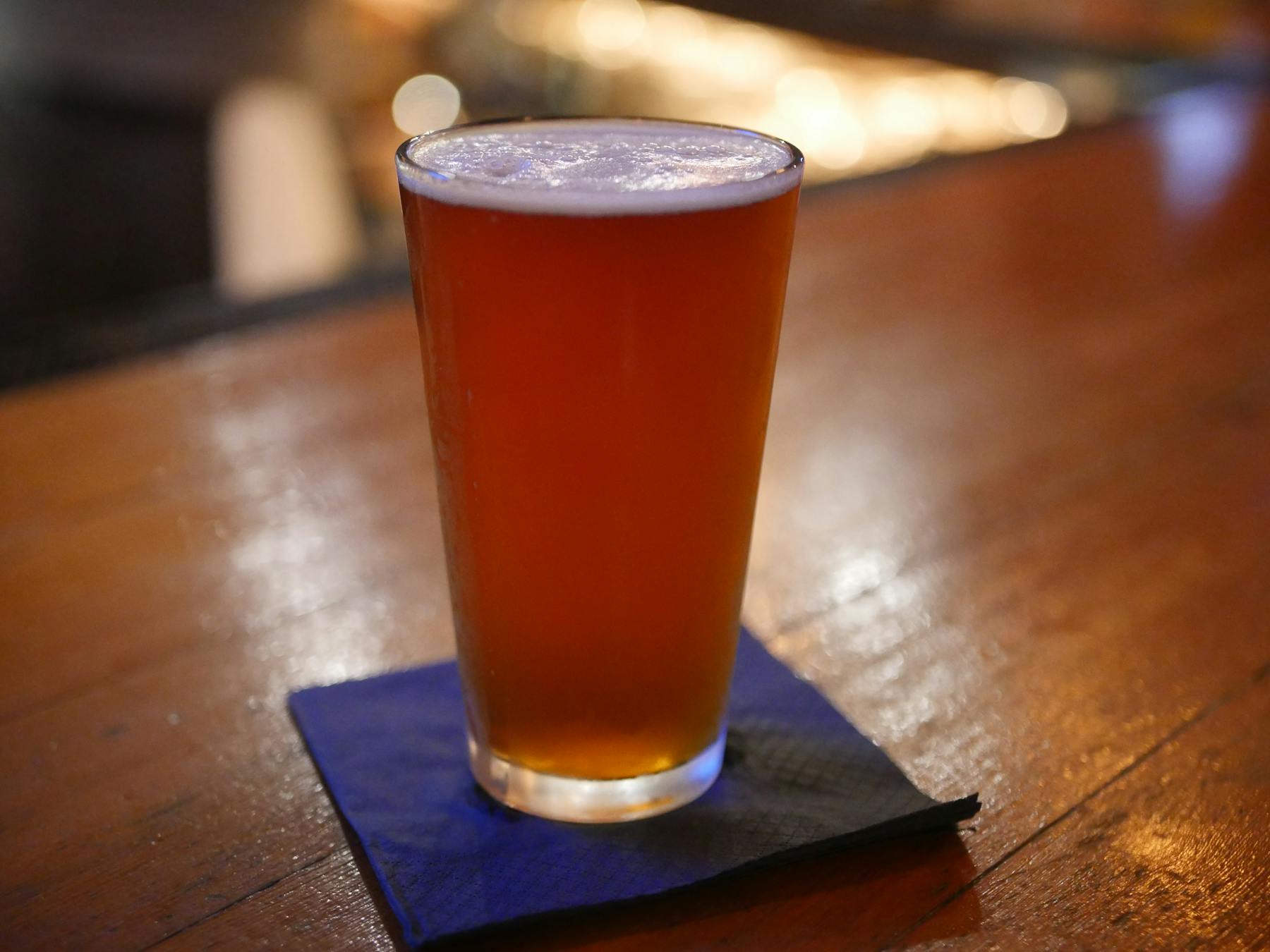 Slide 1 of 3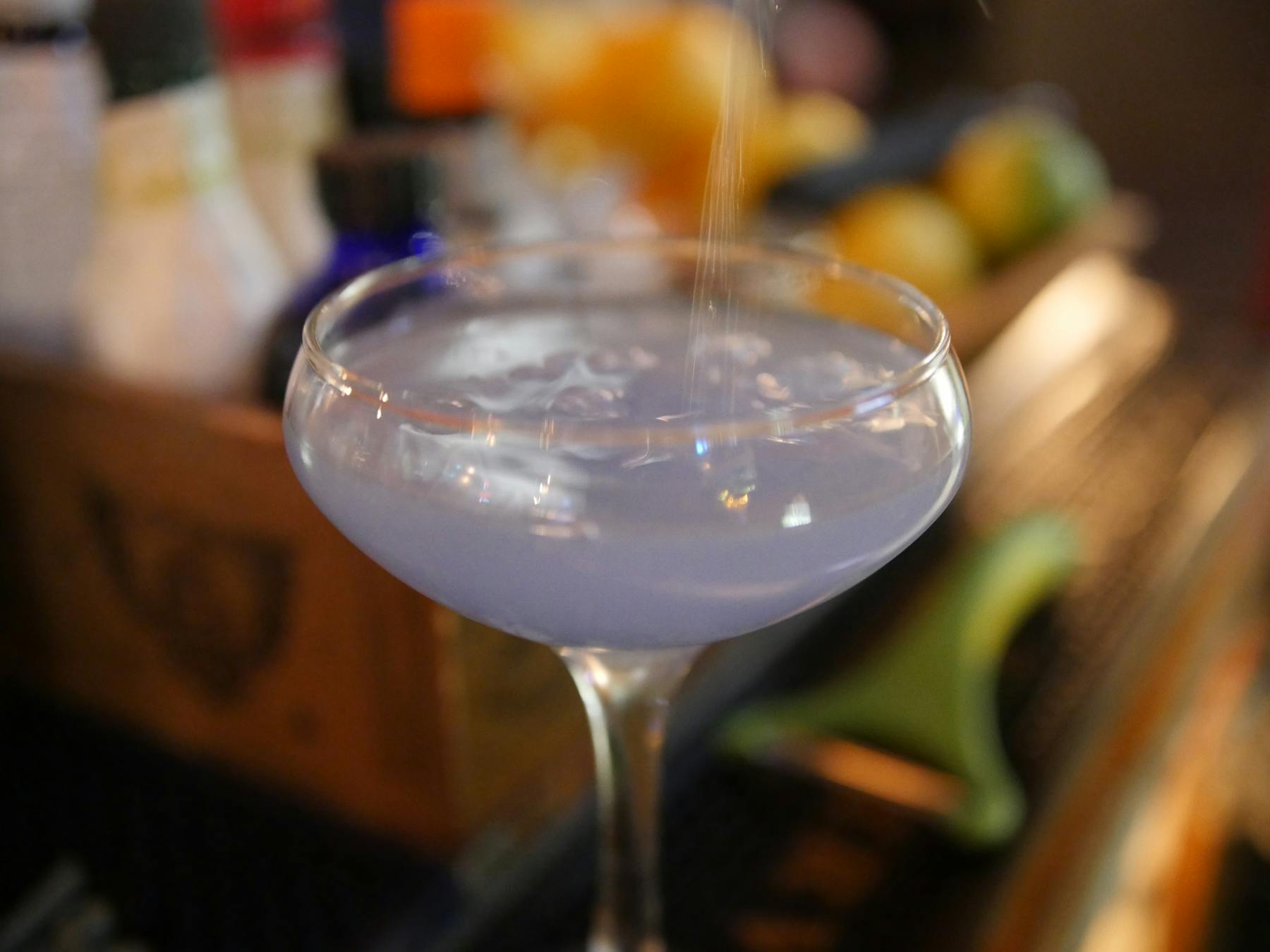 Slide 2 of 3
Slide 3 of 3
We can make just about anything. If you don't see it, just ask.
Aviation

Aviation Gin, Luxardo Maraschino, Lemon, Lee Spirit's Crème de Violette

Aztec Old Fashioned

1800 Reposado Tequila, Sugar, Aztec Chocolate Bitters

Basil Gimlet

Fords Gin, Lime, Muddled Basil, Simple Syrup

Lavender Fizz

Gin, Elderflower, Lemon, Prosecco, Atomized Crème De Violette

Mr. Pink

Deep Eddy Ruby Red Vodka, Simple Syrup, Lemon & Lime Juices

Naked & Famous

El Silencio Espadin Mezcal, Yellow Chartreuse, Lime, Aperol

Smokey Rhubarb

Sombra Mezcal, Cointreau, Lime, Rhubarb Bitters

Umbrella Beach

Sugar Island Coconut Rum, El Silencio Mezcal, Pineapple, Lime, Orgeat, Ango & Tiki Bitters
Cafe Skrewball

Skrewball Peanut Butter Whiskey, Godiva Chocolate Liqueur, Revolution Spirits Cafecito, Cointreau

Dive Bar Bloody Mary

Bell Pepper, Garlic & Jalapeño Infused Nue Vodka, House Made Bloody Mary Mix

Dive Bar Old Fashioned

Old Overholt Rye Whiskey, Angostura Bitters, Demerara Sugar Cube, Citrus Peel, Bing Cherry

Gringo

Sombra Mezcal, Lime, Honey, Jalapeño

Hill Country Negroni

Revolution Spirits Austin Reserve Gin, Amico Amaro, Noce Pecan & Grapefruit

Honey Badger

Deep Eddy Vodka, Honey, Lemon, Ginger Beer

Killer Bees Knees

Waterloo #9 Gin, Lemon, Honey Habanero Tincture

The Yard Bird

Flor De Cana 12yr Rum, Cynar, Sugar, Angostura & Cardamom Bitters
Half price bottles - every Wednesday
Babe Red with Bubbles

Cabernet/Syrah Blend

Leese-Fitch

Cabernet Sauvignon

Almos

Malbec

Athena

Pinot Noir

Skyfall

Red Blend

Waterbrook

Merlot

Babe Grigio with Bubbles

Sparkling Pinot Grigio

Infinite Moneky Theorem S.B.

Dry Hopped Sauvignon Blanc

Sauverain

Chardonnay
Danzante

Pinot Grigio

Oyster Bay

Sauvignon Blanc

Babe Rose with Bubbles

Sparkling Blush

Infinite Monkey Theorum C.A.M.P. Buzzmill

Cinnamon Apple Cider

Infinite Monkey Theorem Bellini

Peach Reisling

La Marca

Prosecco

Stellina De Notte

Prosecco

Pink Party

Sparkling Rose

White Girl

Still Rose
The same deliciousness...only taller.
Blackthorn

Irish Dry Cider

Bud Light

American Light Lager

Blanche De Bruxelles

Witbier

Imperial

Pale Lager

Founders All Day IPA

Session IPA

Modelo Especial

Lager

Guinness

Irish Dry Stout
Miller LIte

American Light Lager

Montucky Cold Snack

Lager

Lone Star

Lager

Real Ale Double Dry Hopped Axis

IPA

Shiner

Bock

Stiegl Radler

Grapefruit Radler
It just tastes better out of a bottle.
Alstadt Alt

Altbier

Bells Two Hearted Ale

IPA

Chimay Premiere

Belgian Dubbel

Carlsberg

European Lager

Karbach Love Street

Kolsch

Clausthaler Amber

Non-Alcoholic Dry Hopped Lager

Real Ale Benedictum (Mysterium Verum)

Barrel Aged Sour Cherry Brown Ale

Real Ale Devil's Backbone

Belgian Style Tripel

Real Ale Fireman's Light

American Light Lager
Real Ale Lux Aeterna (Mysterium Verum)

Barrel Aged Sour White Ale

Real Ale Scots Gone Wild (Mysterium Verum)

Barrel Aged Tart Cherry Strong Ale

Real Ale Tenebra Aeterna (Mysterium Verum)

Barrel Aged Sour Porter

Stella Artoise

European Lager

Thirsty Planet Buckethead

IPA

Thirsty Planet Thirsty Goat Amber

American Amber Lager

Unibroue La Fin Du Monde

Belgian Style Tripel

Unibroue Maudite

Belgian Style Dubbel

Unibroue Trois Pistoles

Belgian Style Dark Strong Ale
Old Gambler Jerky

Made Here in Austin!

Mixed Nuts

A Mix of Almonds, Cashews, Pecans, Peanuts, Pistachio & More in Sea Salt

Peanut Butter Filled Pretzel Bites

Peanut Butter. Mmmmm.

Pub Snack Mix

A Mix of Pretzels, Rye Chips, and All Sorts of Snacky Goodness!